05/10/2019
Validated antibody to assess L-Kynurenine by IHC
The 3D4-F2 monoclonal antibody has been developped to react with L-Kynurenine, the first stable metabolite of the Kynurenine Pathway which is known to be induced upon inflammatory situations including cancer, neurodegerenative diseases, infections, etc. This antibody is a suitable immunohistochemistry (IHC) / immunohistofluorescence (IHF) dedicated tool to evaluate Kynurenine levels in varied types of samples.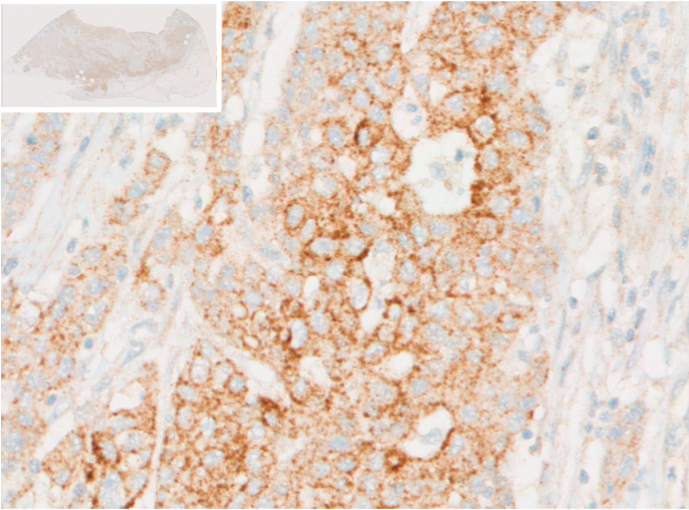 Immunohistochemical analysis reveals accumulation of L-Kynurenine in tumor cells of human colorectal cancer tissue. Paraffin-embedded tissue section was subjected to antigen retrieval, and incubation with primary IS003 anti-KYN monoclonal antibody. DAB imunostainng revelation was performed using DiscoveryUltra™ autostaining platform. Image (x40 magnification) was acquired using Polaris Vectra (Perkin Elmer) automated slide scanner.
Our L-Kynurenineantibodies were also cited in the liitterature for other applications ...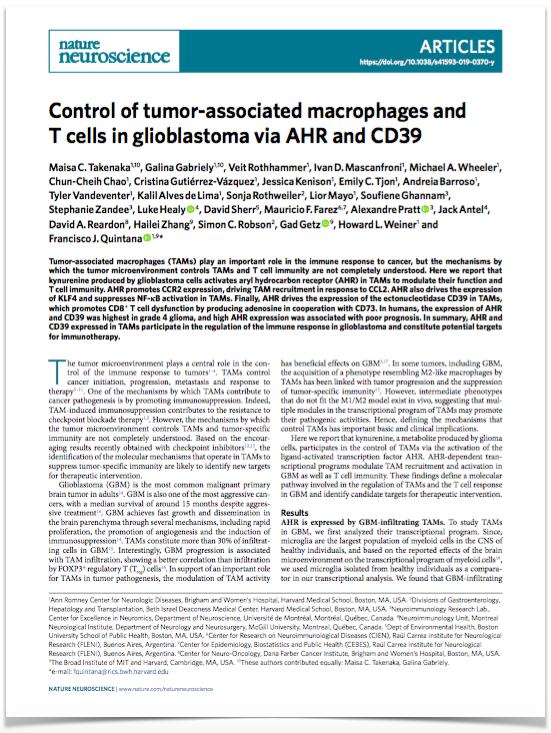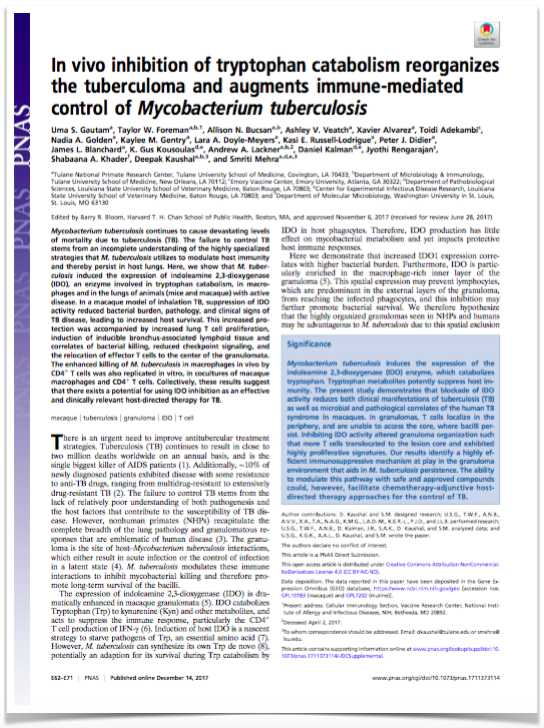 See publication Quintana et al. 2019 -       See publication Mehra et al., 2017